Half-Day SEO Training Courses (For Beginners)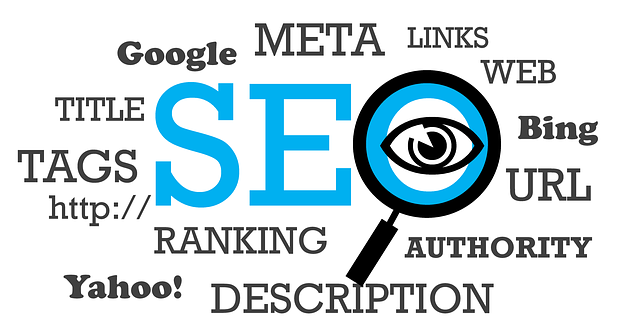 Would you like to learn the essentials of Search Engine Optimisation and how to rank your website higher on Google?
If you need a helping hand to understand the complexities of SEO we offer unique online training sessions.
One-to-One Video Training - All About Your Website
This course is a one-to-one session, live over video call, with real-time analysis of your site.
What's Included?
We aim to give you all of the essential basics to set you on your way to developing a sound SEO strategy.
The course is 3-3.5 hours in duration with ample time for questions.
So what is covered?
Introduction to SEO
• What are search engines?
• Target market
• User behaviour and intent
• Mobile search
• Browsers
• What is SEO?
• Black hat v White hat SEO
Keywords
• What are keywords?
• Identifying your 'Long Tail' & 'Short Tail' keywords
• LSI Integration, synonyms & related words
• Essential research tools
On-Page Optimisation
• Keyword integration
• Page Content
• Title tags, URL slugs, page titles
• Optimising Images
• Internal Link Structure
• WordPress demo (optional)
SEO-Friendly Content
• Building engaging content to out-rank OTAs (Vacation Rental businesses)
• Blogs
• Optimising content for Featured / Answer Box snippets
User Experience
• Page speed
• Minimising bounce rates, website errors & broken links
• Maximising dwell time and user engagement
Click Through Rates (CTR)
• How to increase CTR from search snippets
• Meta descriptions / Title tags
• Power words
Google
• https
• Updates
• Rank Brain
• Google Analytics
• Google Search Console
Off-Page Optimisation
• Social Media
• Video
• Link Building & Strategies
• Reviews
Local SEO
• Google My Business (GMB)
• Local NAP Citations
• Local Pack
Classroom Courses
We also run SEO For Beginner training Courses in London, Brighton, Dublin and Malaga. Enquire for further details.
Reviews
The course was well balanced and really informative. Good slides, nice amount of interaction with attendees. The course was run really well. Was a great introduction to the world of SEO.
Anita, Money Supermarket
Clear, jargon-free and perfectly judged. I've already put it into practice. One of the best courses I've attended.
Fiona, Copywriter
Great approach with lots of personal interaction and specifics relating to our own websites.  So really helpful and beneficial training
Neal, Harbour To Horizon
The course is well suited to anyone that has little or no understanding of SEO. I felt it provided a good general understanding of the main concepts and I came away with plenty of information and advice to work on improving SEO for my site.
Paul, Christmas Accountancy
Found the course really useful and informative. Really well structure clear steps to improve my websites SEO. Learnt a lot of new things. Would definitely recommend it to anyone wanting to learn improve their SEO skills.
Stuart, Cycle Brighton
The course was that enjoyable/informative it could have easily been a whole day.  Whilst it didnt feel rushed – I would have happily paid to spend the whole day on it
Tim, Catalyst Music
Thanks again. I found the course to be excellent and am actually excited to try it out! As opposed to terrified (which I was before)
Eva, Noisy Communications
Spoke in simple terms so it was easy to understand and answered all my questions, of which I had lots!. I thought Damian was really good. He was friendly, helpful, the course was pitched at the right level for my knowledge and I'd recommend the course to anyone who has an online business. I learnt loads, I just need the time now to implement it all!
Claire, Harmony At Home
Damian was very engaging, supportive and helpful. A really complex subject made interesting… Highly recommended!
Claire Rogers, i-Topia
The course was very good, well structured and appropriate time frame.
Nicola, East Sussex National
Damian had a friendly, relaxed approach and made some really complex information very accessible.
Really good session. Met our expectations and very well presented. Thanks you
Caoimhe & Fiona, Healogics
The course helped to clear up some aspects of SEO I was unsure of, but mostly gave me a great sense of purpose and confidence with improving my site's SEO.
Robin
I really enjoyed the course and I'd like you to know that I learned a great deal.
Diego
Relaxed atmosphere, clearly well informed
Abi, DotDotDot Property
I found the course really interesting and definitely useful…As it was a small session we were able to focus the content more specifically to my site.
Jess, SL Volunteers
Price
Our half-day training course tailored to your business website costs £225 / €255 / $295.
Book Your SEO Training Course Now