Get Found On Google
SEO Training For Beginners | Words That Work
Training Course – Nerja, January 2018

This half-day training course is for people and businesses to gain a solid understanding of the most effective website Search Engine Optimisation (SEO) strategies and writing techniques.
92% of people use the internet for business search enquiries.
Explained in an understandable way for beginners, with plenty of time to ask questions, the course's goal is to help you significantly improve your website ranking on search engines such as Google – resulting in more visitors, enquiries and sales.
"Clear, jargon-free and perfectly judged. I've already put it into practice. One of the best courses I've attended."
SEO consultant Damian Sheridan has been running 'Search Engine Optimisation Training For Beginners' courses in London, Dublin, Brighton and Worthing for several years and now, alongside experienced leading writer David Hurst, is bringing an improved tailored course to benefit businesses in Nerja and the surrounding area.
---
Next Course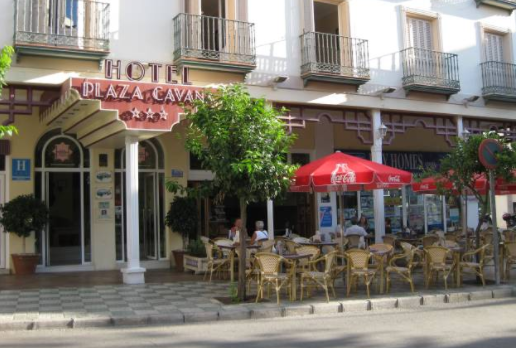 When: Friday 19th January 2018
Venue: Hotel Plaza Cavana, Plaza de Cavana, 10, 29780 Nerja, Málaga
Time: 0930-1330
Price: €95 €50-€65 (Tickets must be purchased in advance online)
Includes a brief refreshments break and 30 minutes for questions and answers towards the end of the course.
---
Book Your Place
How To Get Your Business Ranking Higher in Google
Friday 19th January 2018
Hotel Plaza Cavana
0930-1330
---
Topics Covered
• Introduction to search engines
• Search behaviour. Gender differences. Stages of intent
• Mobile v desktop
• Researching your keywords
• How to research keywords and search volume
• Why you need to have compelling content today
• How to write scintillating words
• Common writing mistakes to avoid
• Using social media such as Twitter, Instagram and Facebook
• Semantic indexing
• Optimising images
• User navigation
• Click through rates
• Writing 'search engine-friendly' page content
• On-page optimisation
• Local search
• Significance of unique and fresh articles and blogs
• Using videos and pictures
• Importance of headlines and captions
• Vital aspects of overall website design
• The secret to writing (that will keep people on your website and coming back for more)
• NAP citations
• Google Analytics & Search Console
Sessions run for 4 hours, from 0930 – 1330, with a short break in the middle for refreshments and 30 minutes at the end for questions and answers.
Tea, coffee and refreshments will be available.
Learn how to drive more 'organic' traffic to your business website and all of the essential ways to improve your search engine ranking position.
---
Testimonials
"The course was well balanced and really informative. Good slides, nice amount of interaction with attendees. The course was run really well. Was a great introduction to the world of SEO."
Anita, Money Supermarket
"I'd recommend the course to anyone who has an online business. I learnt loads"
Claire, Harmony At Home
"Very engaging, supportive and helpful. A really complex subject made interesting… Highly recommended!"
Claire, iTopia Coaching
---
Book Your Place
How To Get Your Business Ranking Higher in Google
Friday 19th January 2018
Hotel Plaza Cavana
0930-1330