Would you like to know how your website stands up?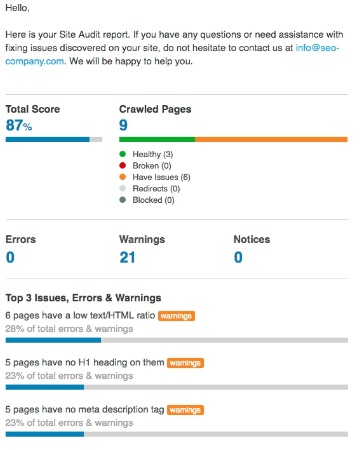 Do you have duplicate title tags or meta descriptions?
Is your word count too low on certain pages?
Low text-html ratio?
Are any of your internal/external links broken?
Have you any pages that can't be crawled?
Might your site have broken images?
Could there be errors with pages found in your sitemap?
Find out for free below…